29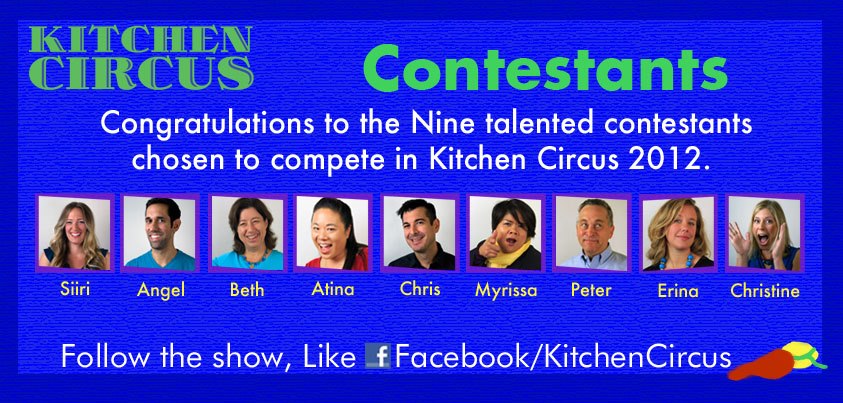 I consider myself a good secret-keeper, but this one has been no small feat for my big Irish mouth to keep under wraps. Hence why I am so excited, nearly giddy, over-the-top pleased to share that I was chosen to be one of nine contestants on Top Chef Master Thierry Rautureau's upcoming Kitchen Circus show!
The general premise is this*:
"Ever wonder how masterful dinners are created in a 4-star restaurant?
Each episode of Kitchen Circus features three home cooks testing their skills preparing one course of a three course meal at Seattle's renowned Rover's restaurant. Who will master the rigors of a professional kitchen and be voted with the best course of the evening by a FULL house of gourmet diners?
Dishes will be judged on three criteria: taste, presentation, and creativity with one home cook winner each evening. All winners from the first three episodes will move on to the finale dinner at the end of the season, where a champion will be crowned."
To read the full press release, please visit here.
Lots more info and behind-the-scenes skinny to come soon, but for now I just HAD to let the cat out of the bag!
*As provided by Kitchen-Circus.com
Category Kitchen Circus | Tags: home cooks, kitchen circus contestants, Rovers, seattle, Thierry Rautureau, Top Chef
---