12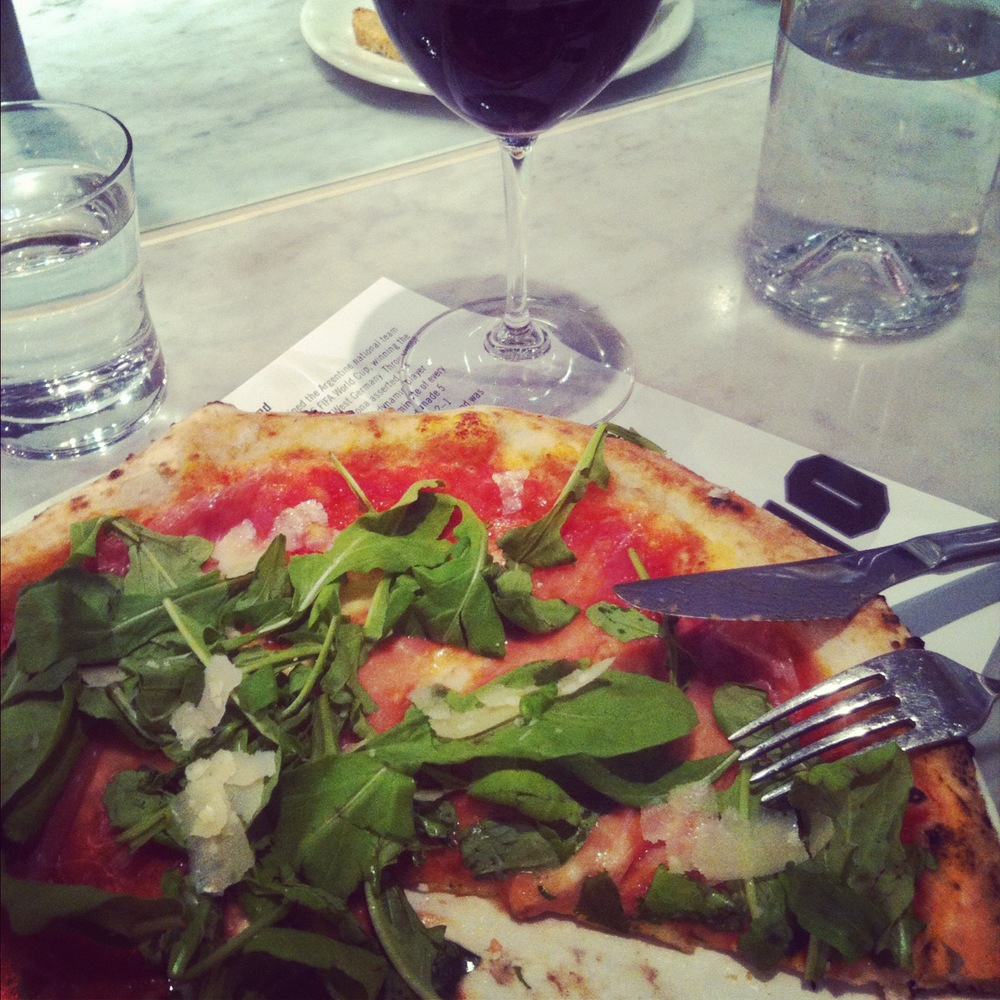 There is something so utterly pleasing about dining alone. You can go exactly where you want, when you want, and you can almost always get a seat, even at the poshest and happening of restaurants. Not only that, you can sit there for hours, enjoying a lazy dinner, where your only required company and conversation is the feasts and flavors in front of you, the people watching around you, and the juicy speculation of the restaurant life that exists off the floor.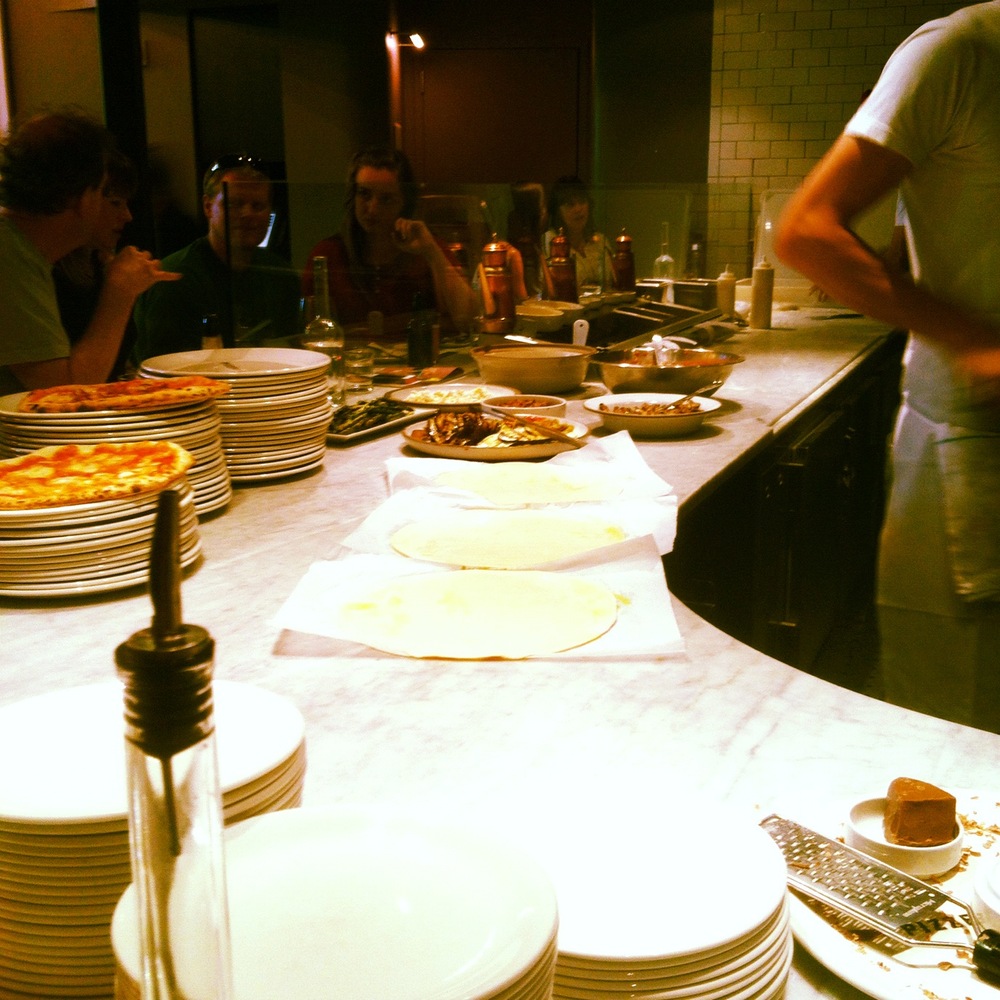 This evening I enjoyed a dinner for one at Boulder's tres popular, Pizzeria Locale; a self-described, "…contemporary pizzeria, inspired by the traditional pizzerias of Napoli, Italy" that Food & Wine recently recognized as having one of the best sommeliers of 2012. With their fresh, local ingredients, gracious and knowledgeable staff, simplistic yet inspiring space, and exceptionally good pizza, it is, in a word (or four), pretty damn near perfect.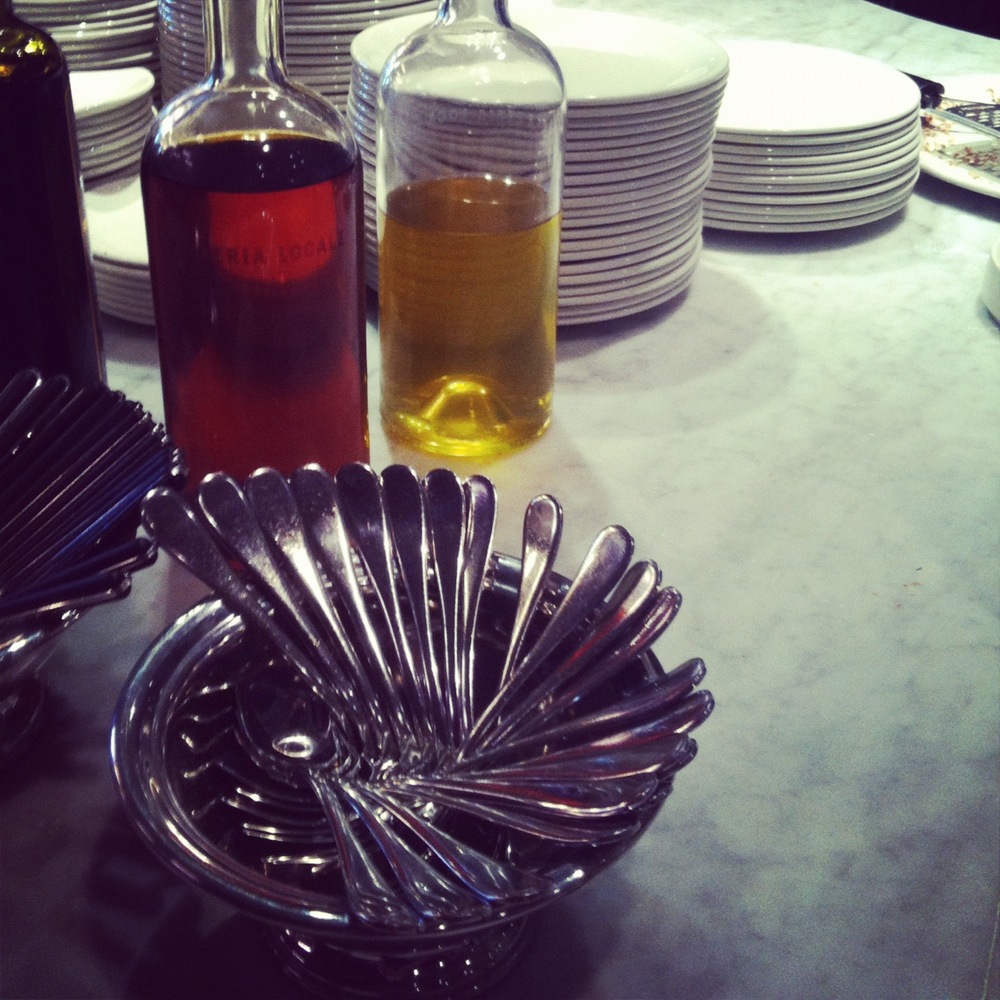 Seated at the bar where you can watch the kitchen gents craft pizza after pizza, salad after salad, the evening began with a glass of their prosecco, generously served in a wine glass. The Bisol 2009 Prosecco, "Jeoi", from Veneto Italy ($9) was the perfect pairing with their seasonal salad of grilled onions, pea shoots, radishes, and goat cheese.
At the waiter's urging I chose the Maiale pizza for dinner, a red sauce based pizza with "mozzarella di bufala-parmigiano reggiano-prosciutto crudo-arugula" ($16).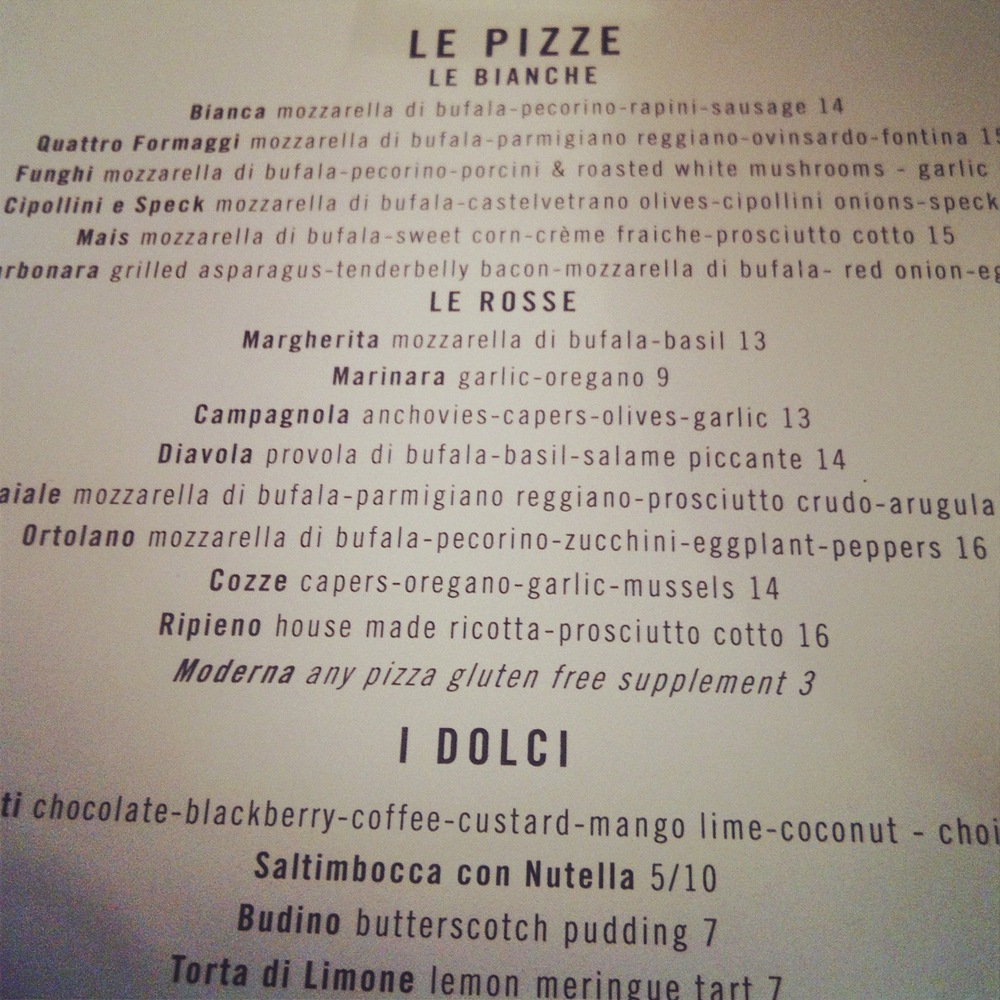 Tangent: Really good red sauce to me is like getting in a super sexy sports car with a 5-speed after driving your minivan around for years. You don't really notice it if it's average and unoffensive, but if it's good, it is knock-your-socks-off-good and Pizzeria Locale definitely achieved fifth gear on this one.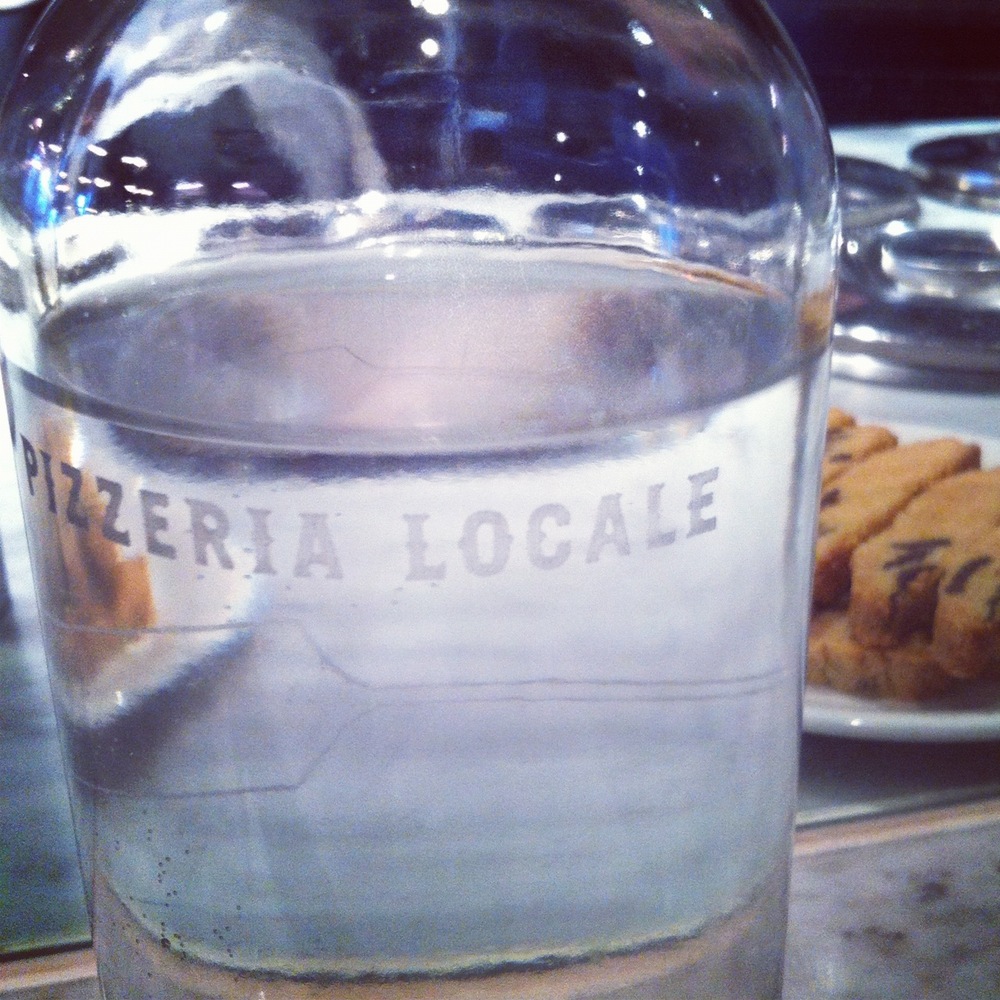 One of the never-ending stream of 20/30-something gentlemen waiters who all referred to me as "Miss" suggested the Chianti which was an exceptional pairing with the salty prosciutto, fresh arugula, and indulgent buffalo mozzarella.
My only regret of the evening was the few slices of pizza I took back to my hotel room that will be delicious cold for breakfast, but not as good as if they were warmed up and enjoyed with another glass of wine. Tip: To successfully reheat Neapolitan pizza, without it getting soggy, preheat your oven to 400 degrees, add the pizza to a cast-iron skillet, and reheat in pan for 3-5 minutes.
Highly recommended as the perfect destination be it for one or twenty, when craving exceptional ingredients, prepared simply, in Boulder's aptly described 25 square miles, surrounded by reality.
Category Restaurant Reviews | Tags: Best restaurant in Boulder, Boulder, how to reheat pizza, neapolitan pizza, Pearl Street, pizzeria locale
---