14
2012 has been a year of many firsts for me as it relates to my culinary adventures. There was my first blog redesign, my first column with Seattleite Magazine, my first spin as the Seattle City Editor with the Daily Meal, and my first foray into reality TV as a contestant on Kitchen Circus.
As such, it should come as no surprise, that I will be closing out the year with my first Guest Blog post on one of the first food blogs I fell in love with: KatherineMartinelli.com
Katherine and I went to college together, and though our friend circles often crossed paths it wasn't until we were half a world apart (with her living in Israel and I in Seattle) that our relationship developed over a shared love of food and writing.
I wanted a recipe for Katherine's blog that would deliver on so many of the things her dishes and words embody; elegance, timelessness, approachability. This scallop dish delivers that in spades. The combination of flavors is unexpected and yet undeniably spectacular and the visual presentation when combined with the relative ease shoots this to the top of my list (and hopefully yours).
Head on over to KatherineMartinelli.com for the Seared Scallops with Carrot Ambrosia and Winter Pesto itself as well as a New Year's blog hop to start your Friday and holiday weekend off right.
Recipe: Seared Scallops with Carrot Ambrosia and Winter Pesto
Available via Guest Post at KatherineMartinelli.com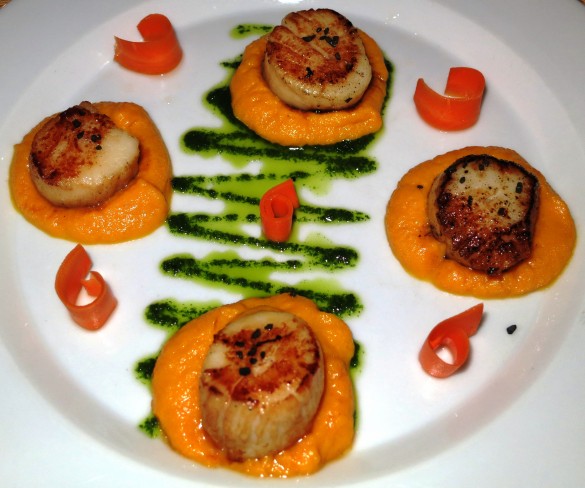 Category 30-Minute-Meals, Appetizers, Entertaining, News, Seafood | Tags: easy appetizer, gluten free, katherine martinelli, new years eve menu ideas, seared scallops
---