7
Beets and anchovies. The undeserving red-headed step children of the culinary world.
I'm not really sure why. Beets are delicious when done right, a beautiful red or gold, with a firm bite and an earthy, buttery flavor. Granted, I was never forced to eat canned beets as a child so perhaps no negative associations were formed.
And anchovies offer such wonderful depth and flavor to sauces and dressings, and yet people shudder at the thought.
So I realize that by making a beet salad with anchovy dressing I'm giving them slim chances of being voted Prom King & Queen (and I know my friends Henk and Angela are cringing in horror), but hopefully at least a few of you will try this because it really is quite good.
Because of the dye transfer of the beets this is best to plate individually, although all the components save for the soft-boiled egg could be made the night before making this an elegant start to a dinner party.
Serve with a dry bubbly.
Beet Salad tossed in an Anchovy Infused Balsamic Dressing, served on a Bed of Baby Arugula and topped with a Farm Fresh Soft Boiled Egg
Serves 2 as a main, or 4 as a small starter
4 medium red and/or gold beets, washed and trimmed
2 tbsp good red wine vinegar
1 tbsp balsamic vinegar
1/4 cup of olive oil
1/2 tsp dijon mustard
1 tbsp anchovy paste
salt and pepper
4 farm fresh eggs
4 cups baby arugula
4 baby anchovies (optional)
Preheat oven to 400.  Add scrubbed beets to a small baking dish such as a bread pan, sprinkle with salt and pepper, and add 1 1/2 inches of water.  Cover tightly with foil and cook for 45 minutes or until a knife can easily pierce and the beets are started to release a yummy smell. Let cool enough to handle and slide off skins. This can easily be done by simply rubbing the beat with a paper towel to get off the skins, and minimize the red fingers.
Add to blender red wine vinegar, balsamic, oil, dijon mustard, and anchovies – blend for 30 seconds until the dressing emulsifies. Taste for salt, pepper and add more anchovy paste if you want a stronger flavor.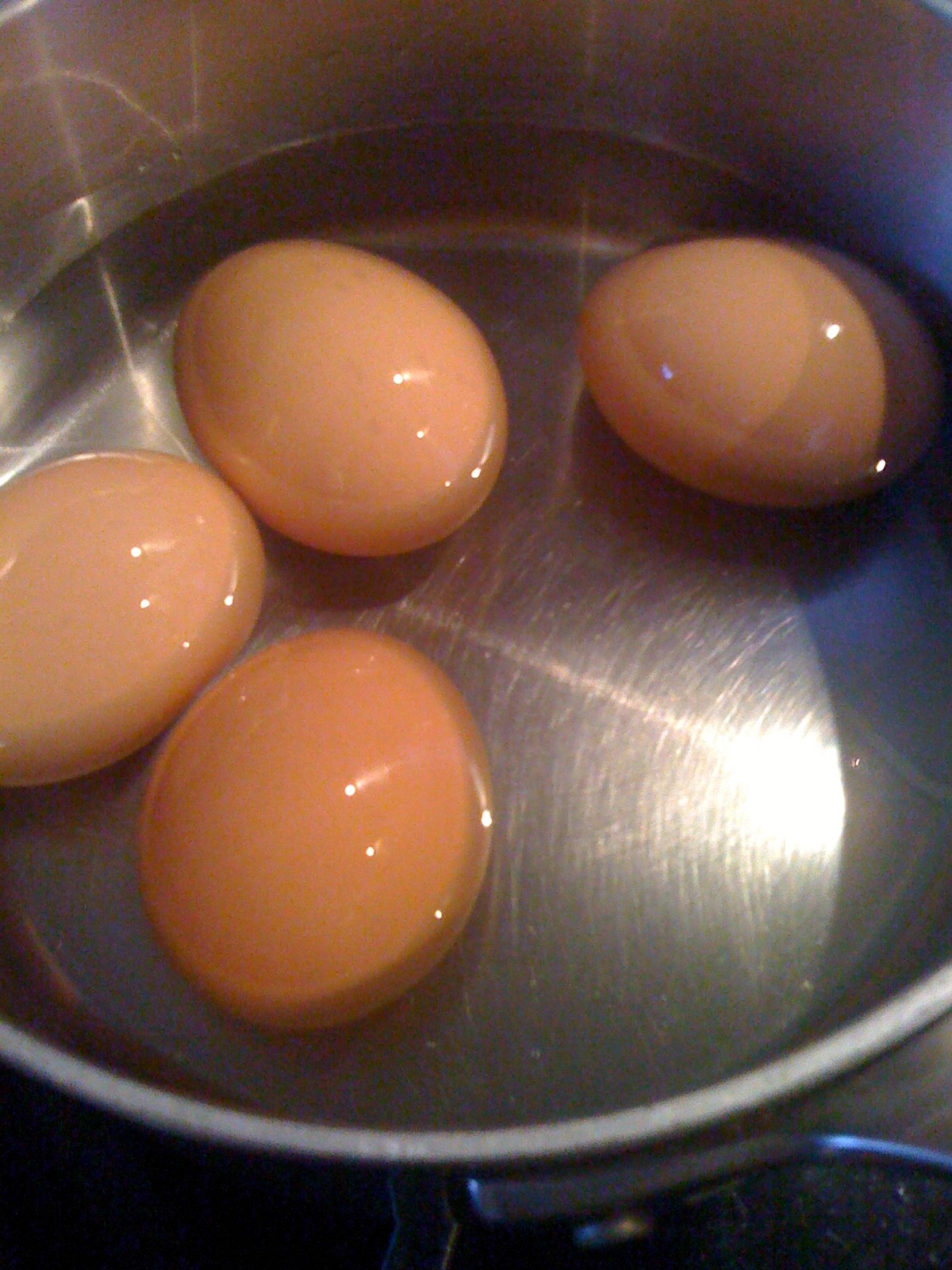 Add four eggs to an empty pan and fill with water until the eggs are just about 2/3 covered. Remove the eggs from pan and bring to a soft boil. Add the eggs back in and cook uncovered for 7 minutes exactly. Meanwhile, prepare an ice bath in a medium-sized bowl. After seven minutes remove the eggs and plunge into the bath until cold, about 3-4 minutes. Peel (running under cold water if shells are hesitant to come off) and set aside.
To assemble toss the arugula with half of the dressing in a large bowl. Add to plates.
Add the beets to the bowl you used for the arugula, add the remainder of the dressing, toss well, and add to plates.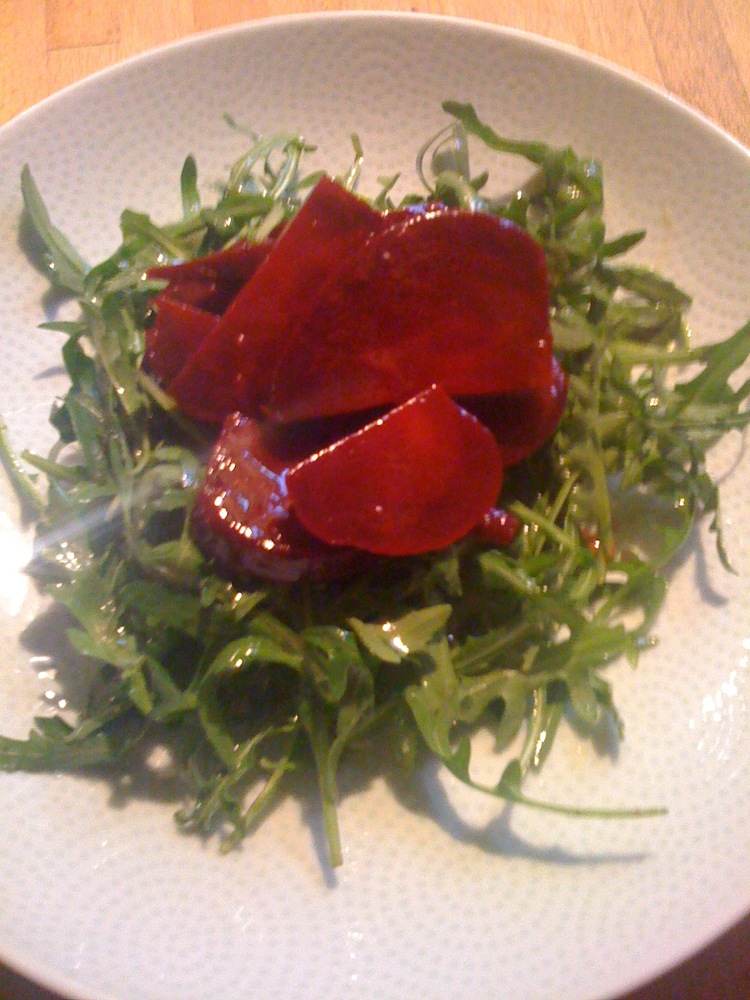 Carefully cut the eggs in half and top the salad.
If desired, put a small anchovy on each egg.
Finish with salt and pepper.
Category Entertaining, Health Conscious, Lactose Free, Make ahead, Salads, Uncategorized, Vegetarian | Tags: anchovy, anchovy paste, arugula, beet, columbia city farmers market, eggs, soft boiled eggs
---