0
Seldom does anyone say to themselves, "Man…I'm really craving a crappy crab cake." or "Geeez…I could really go for some mediocre mashed potatoes right about now."
No, we crave delicious food (healthy and not), but life often doesn't provide us with the bandwidth to support those desires.
Take today for instance: As a current member of the Communications Team at the Bill & Melinda Gates Foundation I had spent the day in a social media training. It was exciting (discussing how to leverage the foundation's voice to help advance the work of our grantees is nothing if not moving), humbling (one of the things I enjoy most at the foundation is the caliber of people I'm surrounded by), and it was exhausting. (and I wasn't even one of the presenters!)
So I came home on this dark, rainy, Monday Seattle night feeling hungry….but not entirely motivated.
These Scallop 'Po Boys are just the ticket. They're easy to do, relatively inexpensive to make since the bay scallops are almost always half the cost of the big guys, and utterly satisfying.
Serve it with an honest beer, a wedge of lemon, and nothing else. It's okay…we won't tell.
Scallop 'Po Boys with Spicy Remoulade
Serves 2, but can be easily doubled
Remoulade:
1/3 cup light mayonnaise
1 garlic clove, minced
1/2 tablespoon fresh lemon juice, plus lemon wedges, for serving
1 tablespoon Sriracha hot sauce (the one with the rooster on the bottle)
Mix all ingredients in a small bowl and set aside.
'Po Boys
1/4 cup all purpose flour
A few shakes of coarse salt and ground pepper
1 egg beaten
1/2 – 3/4 cup panko breadcrumbs
1/2 pound bay scallops, patted dry
1/3 cup vegetable oil
2 hoagie rolls, toasted
2 lettuce leaves, shredded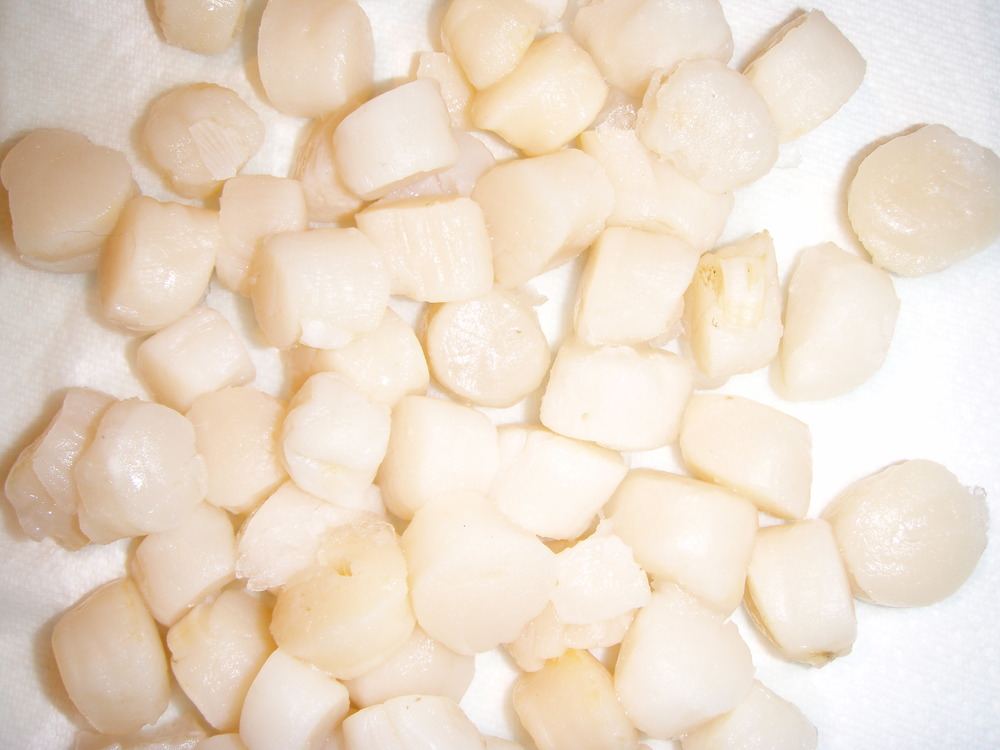 Put the flour/salt/pepper, egg, and breadcrumbs in three separate shallow bowls.
Working in small batches (~5 scallops) dredge them first in the flour mixture, then in the egg, and then in the breadcrumbs. Set on a plate and continue with the rest.
Heat oil in a non-stick pan over medium to high heat, until nearly smoking. Carefully add the scallops in 2 batches, turning occasionally, and cooking until golden brown. Set on plate with paper towel to drain.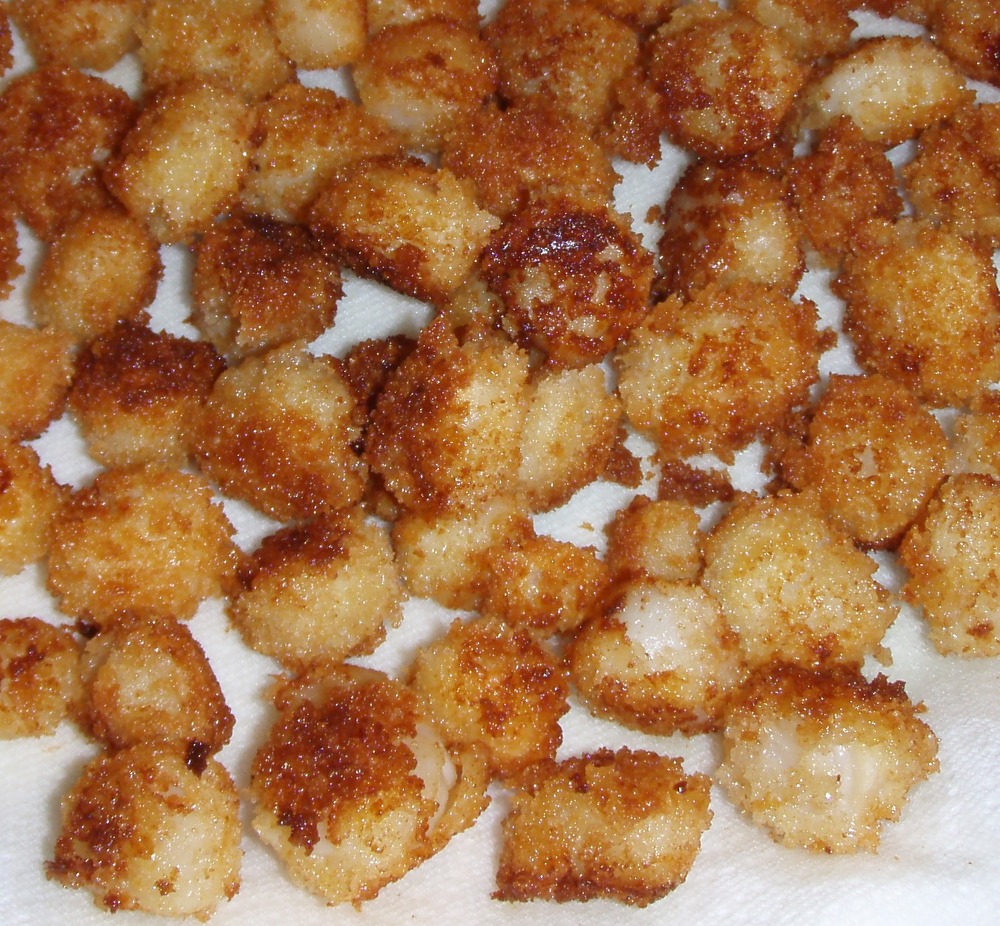 Assemble 'Po Boys with hoagies, spicy remoulade, and shredded lettuce. Enjoy!

The postings on this site are my own and do not represent the positions, strategies or opinions of the Bill & Melinda Gates Foundation.
Category Sandwiches, Seafood, Uncategorized | Tags: bay scallops, frying scallops, Monday Night Dinner Ideas, spicy remoulade, Spicy Scallop 'Po Boys, too tired to cook
---