20
Recipe: Curry Quinoa with Coconut Milk, Bell Peppers, and Jumbo Shrimp
When it comes to my tastes, be it in food, fashion, or film, I tend to be eclectic. I'm making Eggplant Carpaccio one moment and Bacon Burgers the next and just as easily could be found in pearls and cashmere as cowboy boots and my favorite old pair of jeans.
There truly is no food or flavor that is off-limits in my book, but as the seasons change I find my cravings changing along with them. This time of the year when Spring is not yet in sight, and Fall is a distant memory I want to be transported to a land with exotic flavors. This Curry Quinoa, made with Coconut Milk, Bell Peppers, Mushrooms, and Jumbo Shrimp fits that bill to a T. Even better it can be made in less than thirty minutes and with just two pans. The leftovers reheat beautifully and are a great breakfast if you don't mind starting off your day with a little kick.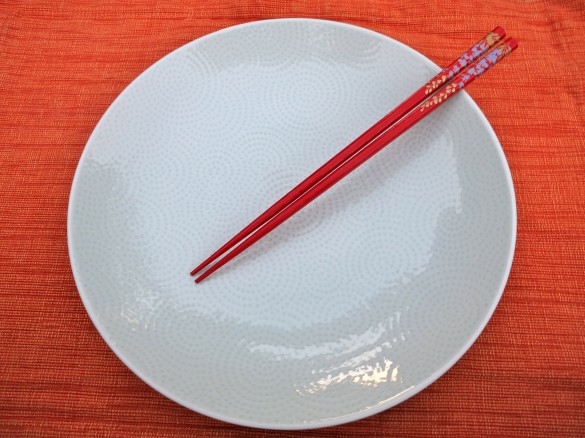 What do you cook to get you through the grays days of Winter?
Curry Quinoa with Coconut Milk, Bell Peppers, and Jumbo Shrimp
Serves 4-6

1 cup quinoa, rinsed
1 TB olive oil
1/3 cup chopped onions
14 ounces coconut milk (divided into 10 ounces and 4 ounces)
3 tsp curry powder (best you can find)
1 1/2 TB palm sugar
2 tsp Indian Saffron (aka turmeric)
1 tsp tomato paste
1/2 lb cremini mushrooms, wiped clean and halved
1/2 each, green and red bell peppers, thinly sliced
1/2 lb jumbo shrimp, raw, deveined, shell on
1 TB fresh lime juice
In a medium bowl, toss the raw shrimp with the lime juice and set aside.
In a large liquid measuring cup measure 10 ounces coconut milk and add 8 ounces water to bring to 2 cups. Add in curry powder, sugar, 1 tsp Indian Saffron, and tomato paste. Stir well to combine.
In a medium sauce pan over medium heat, heat olive oil. Add onion and cook until translucent, stirring occasionally, 3-5 minutes.
Add the quinoa and cook, stirring frequently, until the grains are separate and golden.
Add the coconut milk mixture, stir, and bring to a boil. Reduce heat and cover for 8 minutes.

At 8 minutes, add the mushrooms in a layer (but don't stir) and then top with the peppers. Return lid and cook until liquid is absorbed and vegetables are cooked but peppers are still crisp, about another 4-6 minutes.
Remove from heat and keep lid on.
In non-stick skillet heat remaining 4 ounces coconut milk over high heat. Add remaining Indian saffron and add shrimp to the pan, tossing frequently and cooking until pink and firm, but not over cooked about 2-3 minutes per side.
When ready to serve, mix the vegetables into the quinoa and top with shrimp. Delicious with a vino verde wine.
Category 30-Minute-Meals, Gluten Free, Health Conscious, Lactose Free, Mains, Vegetarian | Tags: curried quinoa, gluten free, recipes for quinoa, what is Indian Saffron
---